No payments for 90 days¹ | Rates as low as 10.49% APR²
Give your dreams possibility.
When it comes to making your dreams and ambitions reality, put down the credit card. Avoid the high interest rates and fees of credit cards and fund your dreams with a low-rate Personal Loan from Glacier Hills. With the ability to borrow up to $25,000 with rates at a fraction of what credit cards charge, our Personal Loan is more than just a loan. It's an invitation to possibility.
Apply for a Personal Loan
90 days of no payments¹
Borrow up to $25,000
Call our

24 hours a day, 7 days a week
at (262) 338-7777
OR
Apply for a Personal Loan
We just need some basic information and your signature.
That's it. Upon approval, you'll have the money for things like:
Consolidating credit card debt
Medical expenses for you or your pet
Big purchases that exceed your credit card limit
Necessary home repairs

Why is a Personal Loan better than using your credit card? You'll receive a specific amount to be paid back in monthly installments over a pre-set term. Then you're done. With a credit card, it's tempting to keep using it. So even though you make payments every month, your balance can increase over time. Plus, your monthly payment will fluctuate based on your balance.
When you need cash to help offset unexpected changes in income, you can count on your community credit union.
Ready to get going?
Apply for a Personal Loan online
Want to speak with someone to apply?
We have loan officers available 24/7, 363 days a year. Just give us a call at (262) 338-7777.

Choose your path.
Life is full of forks in the road. Regardless of which path you take, you'll have a trusted financial partner who has been in the community for more than 89 years. With Glacier Hills, you gain access to our incredible rates, personal service and network of over 5,000+ shared branches and surcharge-free ATMs across the country. The journey is what you make it.
Own your journey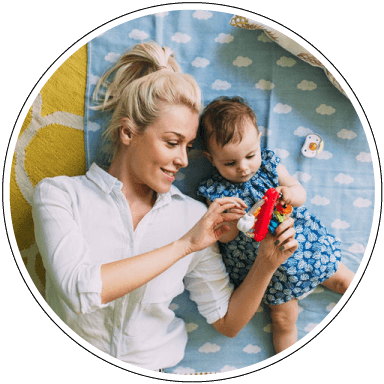 Members get even more with Glacier Rewards.
Learn more
¹
Approval subject to credit criteria. Interest will begin accruing at time of loan.
²
APR = Annual Percentage Rate. All rates are subject to change without notice and based on credit history. Interest will begin accruing at time of loan. Payment examples are per $1,000 borrowed: 36 at $32.50, 48 at $25.60, 60 at $21.49. Member eligibility required.