We've guided financial journeys since 1934. Let us help you own yours.
Glacier Hills 2023 Loan Suite | Let's knock down barriers.
Auto Loans & Refinancing —
Don't let your ride limit your miles.
Whether you need a vehicle for upcoming explorations or want to save some money with the one you already have, Glacier Hills gets you on the road with lower rates and more money in your pocket.
No payment for 90 days¹
Fixed rates as low as 5.74% APR²
New purchases and refinances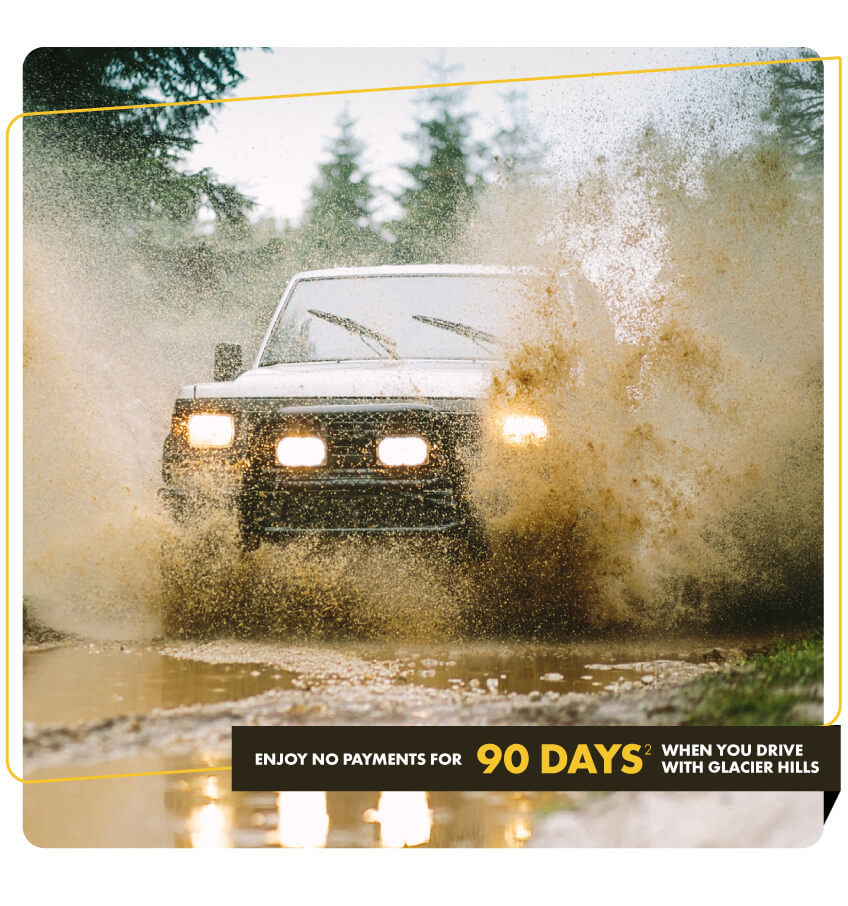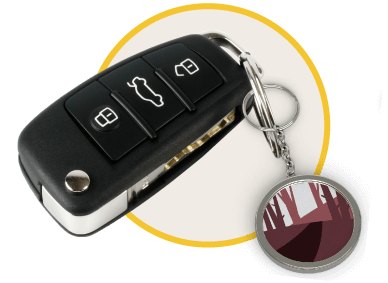 Unless you're living under a rock, we're sure you're aware that interest rates across the board have been steadily going up. So when it comes time to refinance your auto loan, the answer depends on your current situation.



First, get familiar with your current credit score. Has it increased since you took out your loan? If it has, you just may qualify for a lower rate now.
Look at your current loan. Are rates being offered right now higher or lower? If they're about the same or a little lower, refinancing can make sense for you.
Do you struggle to make your monthly auto loan payments? If you do, then refinancing to a longer term can help you lower your monthly payments, although you will end up paying more interest over the life of the loan.

It's important to look at all of these factors, and we are right here to help you work through the numbers and different scenarios—because refinancing can end up being a real game changer for your budget.

Determining your auto loan payment depends on a few key factors: the amount of money you want to borrow, the loan term (how long the payback period is) and your interest rate. Auto loan terms typically range from 24 all the way to 84 months. The shorter the term, the less interest you'll pay, but you'll also have a much higher monthly payment. When you choose a longer loan term, you'll end up paying more in interest, but your monthly payment will be less—sometimes much less.

For a more precise answer, try out our auto loan calculator or call us at 262-338-7777 to work through the numbers with you.

The "as low as" rate (also referred to as the floor rate) is the absolute lowest loan rate that a lender offers. Typically, to get this as low as rate, your credit score needs to be in the "Excellent" range. And how much debt you have versus your annual income (also known as debt to income ratio) is also considered . Sometimes, the term of your loan comes into play, as well.

The factors that are used to determine your specific rate, and how they're weighted, will vary from lender to lender. To learn more about these factors and how you can qualify for the best rate possible, give us a ring.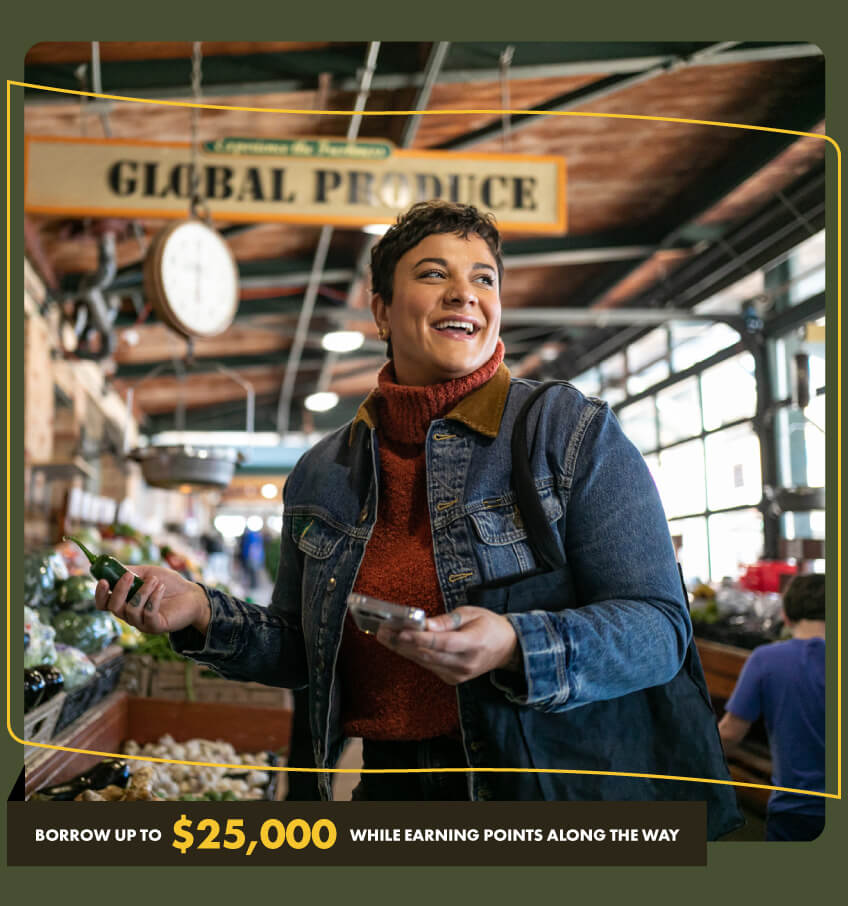 Credit Cards —
The cards with no boundaries.
No matter where you're headed—from the farmers market to the big game—our new Visa Platinum and Platinum Rewards are by your side, in your digital wallet and always opening doors.
Credit limits up to $25,000
No balance transfer fees
Annual Skip-A-Payment³ option available
Earn points on every purchase with our Rewards card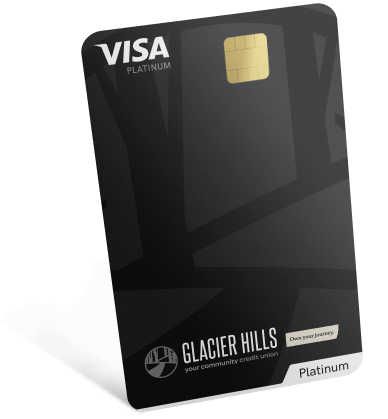 Visa Platinum
With fixed rates at a fraction of what most major credit cards charge (as low as 9.99% APR⁴), our Visa Platinum is a tough card to beat.
Learn more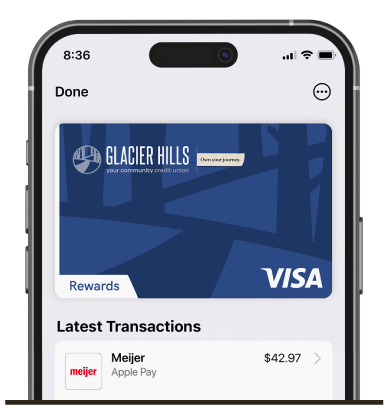 Visa Platinum Rewards
With points on every purchase, you'll be cashing in before you know it. Gear, gift cards or cash back to help pay for your last excursion!
Learn more
Boat & RV Loans —
It only tastes this good when it's cooked outside.
Add the spice of the great outdoors to your next adventure with an RV or Boat Loan from Glacier Hills. With no payments for 90 days¹, we make it easier than ever to get on the road (or water) with money left over. Go. Your adventure is waiting.
Rates as low as 6.74% APR⁵
No payments for 90 days¹
Terms up to 180 months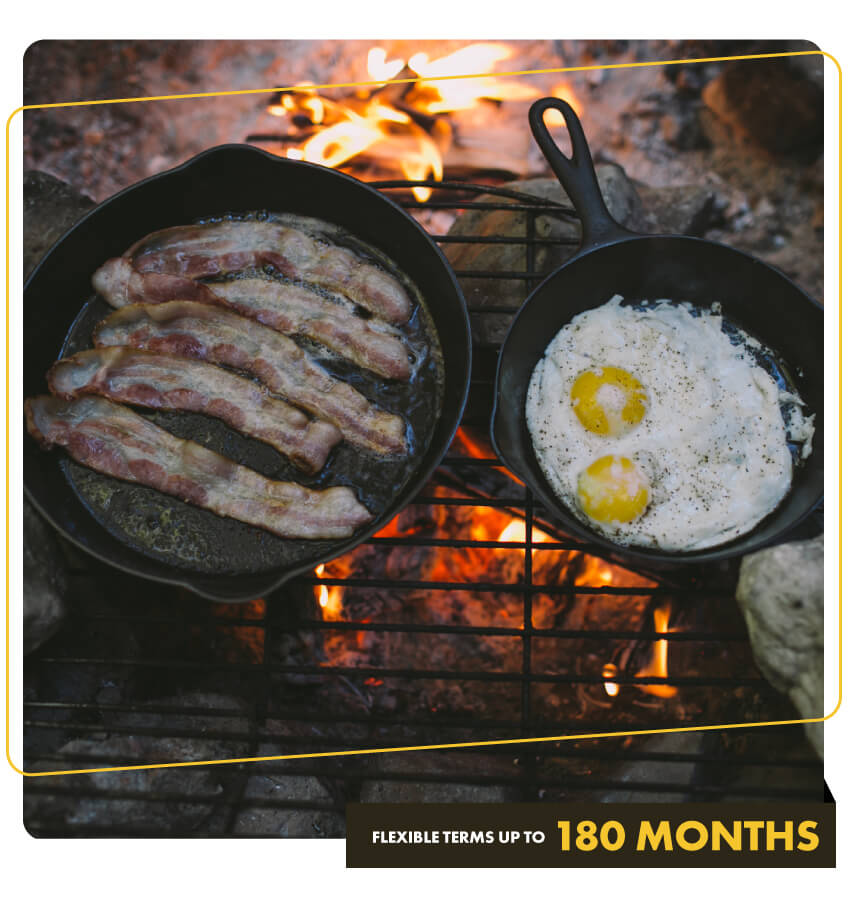 Community happenings, financial guidance and stories from Glacier Hills Credit Union.
¹
Approval is subject to credit criteria. Interest will begin accruing at the time of loan.
²
APR=Annual Percentage Rate. All rates are subject to change without notice and based on credit history. Minimum loan amount of $8,000 required for 60-month terms, $15,000 for 75-month terms, and $20,000 for 84-month terms. Payment examples are per $1,000 borrowed for model years 2020-2023: 84 months at 6.99%=$15.09; 72 months at 6.74%=$16.92; 60 months at 6.49%=$19.56; 48 months at 6.24%=$23.60; 36 months at 5.74%=$30.30. Other rates and terms available. Member eligibility required.
³
Available for qualifying cardholders. Promotional rates subject to change.
⁴
APR=Annual Percentage Rate. The rate on our Glacier Hills Visa® Platinum Credit Card is a fixed rate of 9.99%.
⁵
APR=Annual Percentage Rate. All rates subject to change without notice and based on credit. Boat, RV and Travel Trailers of $25,000 qualify for 96- to 180-month terms. Other rates and terms available. Payment examples for $1,000 borrowed: 36 months at 6.74%=$30.76; 48 months at 7.24%=$24.06; 60 months at 7.49%=$20.03; 72 months at 7.49%=$17.29; 84 months at 7.74%=$15.46; 96 months at 7.99%=$14.13; 120 months at 8.49%=$12.39; 180 months at 8.99%=$10.14. Member eligibility required.