Social distancing may have become our new normal, but that's not a reason for you and your family to stay stuck at home. Hit the open road responsibly on a sightseeing tour with a recreational vehicle (RV) or skim the open water in a new boat. Whatever adventure you plan, our Quest Loan provides you and your family with a smart, easy way to chase your dreams in style.

Apply for a Quest Loan now
Your odyssey begins right here with:
Extended terms up to 180 months1
No payment for 90 days2
Affordable payments
Great fixed rates

Leave everything else behind.
Start planning your escape today with incredible rates and terms:
4.49% APR1
120-month term
4.99% APR1
180-month term
Ready to reach your horizons?
Apply for a Quest Loan now
Want to get started by phone instead?
We have loan officers available 24/7, 363 days per year at (262) 338-7777.

Choose your path.
Life is full of forks in the road. Regardless of which path you take, you'll have a trusted financial partner who has been in the community for more than 85 years. With Glacier Hills, you gain access to our incredible rates, personal service and network of over 5,000+ shared branches and surcharge-free ATMs across the country. The journey is what you make it.
Own your journey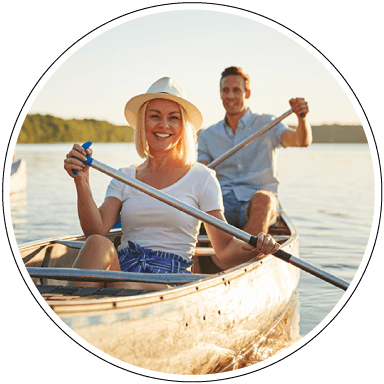 Members get even more with Glacier Rewards.
Learn more
1
APR=Annual Percentage Rate. All rates subject to change without notice and based on credit. Boat, RV and Travel Trailers of $25,000 qualify for 96-180 month terms. Other rates and terms available. Payment examples for $1,000 borrowed: 96 mos. (4.24% APR) = $12.30, 120 mos. (4.49% APR) = $10.36, 180 mos. (4.99% APR) = $7.90. Member eligibility is required.
2
Approval is subject to credit criteria. Interest will begin accruing at the time of loan.