Your odyssey begins right here with:
Affordable payments
Great fixed rates
Extended terms up to 180 months**
No payment for 90 days*
Leave everything else behind.
Start planning your escape today with incredible rates and terms:
4.24% APR**
96-month term
4.49% APR**
120-month term
4.99% APR**
180-month term
Ready to reach your horizons?
Apply for a Quest Loan

Part owner. Full benefits.
Join Glacier Hills and you'll be part owner. You—not outside stockholders—decide how the credit union is run. Plus, you'll gain access to our great rates, hometown service and network of 5,000+ shared branches and surcharge-free ATMs across the country (perfect for every adventure).
Own Your Journey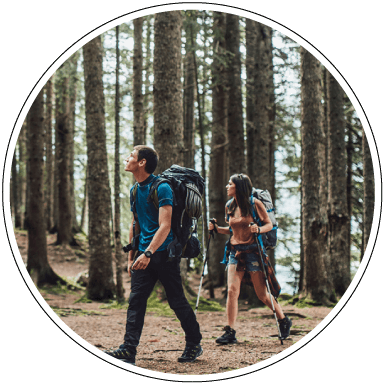 Members get even more with Glacier Rewards.
Learn more
*
Approval is subject to credit criteria. Interest will begin accruing at the time of loan.
**
APR=Annual Percentage Rate. All rates subject to change without notice and based on credit. Minimum loan amount of $25,000 required for loans with terms of 96-180 months. Other rates and terms available. Payment examples per $1,000 borrowed: 96 months = $12.30; 120 month = $10.36; 180 months = $7.64. Membership eligibility required.