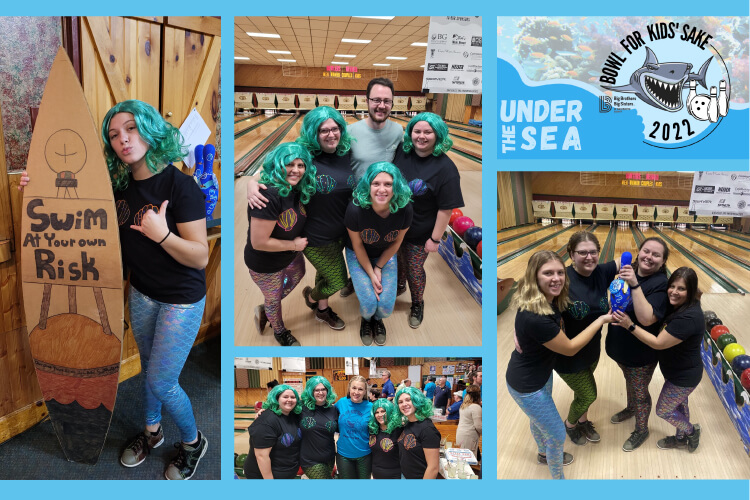 Mermaids with a mission.
Glacier Hills team members regularly volunteer time to help with community events and fundraisers. A recent example we'd like to highlight was "Bowl for Kids' Sake," which raised money for the Big Brothers Big Sisters of Washington County. In keeping with the event's "Under the Sea," the Glacier Hills team got creative and dressed up as mermaids in a show of support. Not only did they raise around $600 for this worthy non-profit, they won the award (not surprisingly, judging by the photos) for the most spirited team.
Our mermaids make a difference.